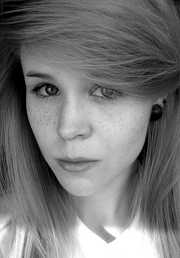 Zuzanna Galia (born December 22nd, 1991) voices characters in the Polish narration of Thomas and Friends. She is Ewa Serwa and Paweł Galia's daughter.
She is best known for dubbing Ginevra "Ginny" Weasley from the "Harry Potter" films, Mai and Suki from "Avatar: The Last Airbender", Moondancer from "My Little Pony: Friendship is Magic", Cheetah and Starfire from "DC Super Hero Girls" and Bridgette from "Phineas and Ferb".
Voices
Trivia
She played Toph from "The Legend of Korra", the same role Justyna Bojczuk played from the original show.
Ad blocker interference detected!
Wikia is a free-to-use site that makes money from advertising. We have a modified experience for viewers using ad blockers

Wikia is not accessible if you've made further modifications. Remove the custom ad blocker rule(s) and the page will load as expected.