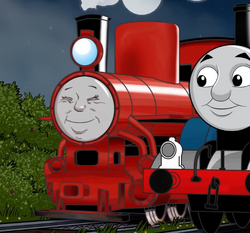 Yen
Yen is an engine Thomas met when he visited China.
Basis
Yen is based on the narrow gauge C2 Class 0-8-0, which were used on various Chinese industrial railways. Yen is standard gauge whereas her original basis is narrow gauge.
Livery
Yen is painted red with black lining and a black tender
Appearances
Trivia
Unlike her basis, Yen appears to be an 0-10-0 instead of an 0-8-0.
She was named after the currency of Japan.
Gallery