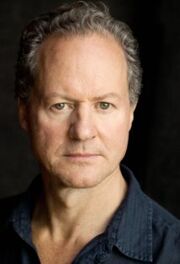 William "Bill" Hope (born in Montreal, Quebec, Canada on March 2, 1955) is a Canadian actor who provides voices for characters in the US and UK narrations of the CGI series of Thomas and Friends.
He is best known for playing Lieutenant Gorman from "Aliens" and John Standish from "Sherlock Holmes" staring Robert Downey, Jr.
Voices
US
UK/US
Trivia
In 2011, he appeared in "Captain America: The First Avenger" with Michael Brandon and Martin Sherman.
He also provides voices for video games.
Both he and Togo Igawa appeared in the same episode of "Drop the Dead Donkey".
Both he and Rupert Degas voiced characters from "Headhunter: Redemption".
He has appeared in the comedy show "Episodes", which also featured Joseph May and Michael Brandon.