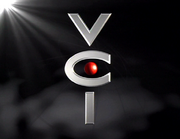 Video Collection International (VCI for short) was responsible for almost all the UK VHS and DVD releases and Channel 4 DVDs from late 1995 until 2005.
After the static electricity in Torbay, England with The Video Collection tapes became Video Collection International tapes and DVDs.
In 2005, it merged with BBC Video and became 2Entertain.
Releases
VHS
Audiobooks
Ad blocker interference detected!
Wikia is a free-to-use site that makes money from advertising. We have a modified experience for viewers using ad blockers

Wikia is not accessible if you've made further modifications. Remove the custom ad blocker rule(s) and the page will load as expected.