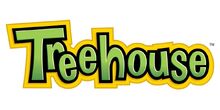 Treehouse TV is a preschool TV channel in Canada that aired Thomas & Friends until 2013. They aired Classic Series episodes in five-minute blocks at one point. They primarily aired Seasons 8-12 long after Season 13 came out.
"Welcome to the Steamworks, my friend!"

This article is a stub. You can help by expanding it.