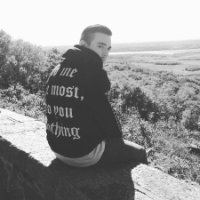 Travis C. Gagne (born March 18, 1992 in St. Thomas, Ontario, Canada) is a Canadian film editor. He was an assistant editor at Arc Productions from March 2015 until August 2016.
He was a post production assistant for Thomas & Friends.
Other work includes, "Elena of Avalor", "Tarzan and Jane" and the "Barbie" series.
Trivia
He, Kallan Kagan, Alan Kennedy, Ryan Quaglia, Jason Reeves, Adam Black, Jesse Lickman, Jazmin Playtis, Tigh Walker, Marianne Culbert, Anna Wagner-Lopez, John Hickson, and Rob Pringle have all worked on "Tarzan and Jane". There have also been several other voice actors that have worked on other Tarzan films:
External links
"Welcome to the Steamworks, my friend!"

This article is a stub. You can help by expanding it.