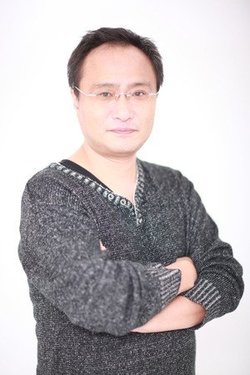 Tomohiro Nishimura (born on 2 February 1961 in Asahikawa, Hokkaidō) is a Japanese musician and actor who provided voices from the Japanese version of Thomas & Friends.
He is best known for voicing Hector from "Heathcliff", Fred the Mutant from "Biker Mice from Mars", Basil Karlo/Clayface from "The Batman", Midvalley from "Trigun", Seaquant from "Hunter x Hunter", Dr. Wiseman and Professor Cozmo from "Pokémon", Howie Hardy and Hattori Kinzo from the original "Teenage Mutant Ninja Turtles", Takuo Shibuimaru and Matt/Mail Jeevas from "Death Note", and SL-Man from "Soreike! Anpanman".
Voices
Trivia
Ad blocker interference detected!
Wikia is a free-to-use site that makes money from advertising. We have a modified experience for viewers using ad blockers

Wikia is not accessible if you've made further modifications. Remove the custom ad blocker rule(s) and the page will load as expected.