Announcement Archive
Archive 1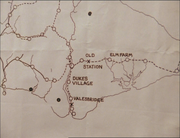 Here you can browse through announcements from years past.
January 2010
NOTICE: Please do not add or remove categories on the images on this wiki, as I am working on a huge project to categorize them all. If someone else starts to categorize the images, it could upset the continuity of my work, and make it more difficult. Thank you all, ZEM talk to me!
February 2010
We recently passed the 2,000 page mark, and I would like to thank all of our users for helping to make this Wikia so great! ThomasfanPeep! Peep! 02:57, February 2, 2010 (UTC)
May 2010
As far as I can tell this Wikia was created on March the 10th, 2007. So this Wikia is now over 3 years old! Congratulations and thanks to all of our loyal users who have kept the Wikia going for all these years! Especially ZEM and Goldenbear, without there help and dedication this Wikia would be full of spam and vandalism. So let's keep the Wikia going for another 3 years and beyond! ThomasfanPeep! Peep! 02:32, May 3, 2010 (UTC)
NOTICE: I am currently working on resizing and upgrading the quality of the images, so can people refrain from uploading newer versions of images' much like ZEM did with his image categorization project? I'm only trying improve the wikia and the users that are also trying to 'help' me are only hindering. It's not as if I'm saying don't upload images or anything it's just about uploading newer images of the existing ones. Thanks for your time, SteamTeam 08:44, May 6, 2010 (UTC)
June 2010
I have now changed my image project; instead of uploading newer versions of existing images. I will be deleting the older version because have found uploading newer versions decreases the quality of the image. If you have pictures on your user pages, you should check regularly to make sure none of them have been deleted or to adjust the link. Thank you. SteamTeam 16:32, June 7, 2010 (UTC)
Our first poll was a complete success! Here are the final results:
Misty Island Rescue - 249
Thomas and the Magic Railroad - 143
Hero of the Rails - 97
The Great Discovery - 37
Calling All Engines - 32
Thomas and the U.K. Trip - 16
The Pack - 11
Engines and Escapades - 8
This month (June 8th - July 8th), we will be having a new theme for the poll: Your Favorite Steam Team Member. Please vote in this poll, so that we can do this every month! And thanks to those who voted in the last! Thomasfan Peep! Peep! 18:30, June 8, 2010 (UTC)
July 2010
It has been decided amongst the admins to not unlock the Misty Island Rescue page until the day after the UK release. This has been done so as to not spoil the movie for our UK members and to limit spamming to the page. I hope all of our members will understand. Thomasfan Peep! Peep! 16:31, July 1, 2010 (UTC)
Also, users are encouraged not to talk about events and characters not mentioned on the character list for the special on the Misty Island Rescue talk page. Also, uploading pictures from the DVD, or pictures that spoil the movie, before the page is unlocked is forbidden. Thank you all for your time SteamTeam 23:44, July 3, 2010 (UTC)
Our second poll was a great success, just like the first. Here are your favourite Steam Team characters in order;
So, Thomas received a massive 264 and is your favourite Steam Team character. I also cannot believe how close the rest were with only a couple of votes separating them.
Go check out our new poll which will be changed on August 8th. Thanks for taking the time to vote SteamTeam 12:45, July 8, 2010 (UTC)
August 2010
Our third poll had a staggering 1,258 votes! Since there are too many to list, here's the top five and the votes they received.
Thanks to everyone who voted and check out our new poll! SteamTeam 21:23, August 8, 2010 (UTC)
Just so that all users are aware, if you are planning on uploading screen captures for Seasons 11 and 12 please note that they will eventually be deleted as part of my image project. I will also be re-uploading screen shots from the DVDs: Best of James and Thomas and His Friends Help Out. I think it's better I keep you informed of my project so that users do not waste their time uploading pictures and then complain when they are deleted. It saves a lot of time and hassle. Please check back here regularly for updates. I'm sorry for any inconvenience caused. On another note, I wasn't around whilst this wikia was subject to massive vandalism and I would like to thank all of the users that bought the vandalisms to the attentions of the admins and I'm sure we'd all like to thank Thomasfan and ZEM for hastily clearing it all up :) SteamTeam 10:31, August 12, 2010 (UTC)
The way in which we deal with spoilers has been changed recently. Instead of completely removing them, we have issued spoiler templates to serve as warnings to our users. This keeps users from spoiling things for themselves, while at the same time, it allows us to have the most up-to-date Wikia as possible. So look out for the new templates and read at your own risk! Thomasfan Peep! Peep! 23:48, August 26, 2010 (UTC)
September 2010
During August, we held a poll to find out who your favourite Railway Series illustrator was. So here is how the votes went;
Well, I can't say I'm surprised with the result because Clive Spong is my favourite illustrator, my second favourite would have to be John T. Kenney. Anyway, thanks for voting and be sure to check out our new poll: Who is your favourite narrator
Thanks again, SteamTeam 10:51, September 8, 2010 (UTC)
October 2010
During September we held a poll to find out who your favourite narrator was. The results are as follows:
I can't say I'm surprised by the results, although I don't necessarily agree with them :P . 1058 people voted this month, so thank you to everyone that voted and be sure to check out our new poll. Thanks! SteamTeam 08:51, October 8, 2010 (UTC)
Wikia has recently made available a new look. This "new look" is a Beta version and will soon be the only available option for all users. So if one day "Wikia looks different" this is the reason. Thomasfan Peep! Peep! 13:35, October 8, 2010 (UTC)
November 2010
Last month we held a poll to find out your favourite first season episode.
The top five were as follows:
The rest were all incredibly close. Check out our next poll which will be available soon. Thanks again to all who took the time to vote :D SteamTeam 15:55, November 8, 2010 (UTC)
NOM, long time member, has recently been made an admin. Due to his lack of recent activity, he's been given the position of "back-up admin". We hope all members will give him a warm welcome to the admin team and show him the respect he deserves. Thomasfan Peep! Peep! 00:35, November 24, 2010 (UTC)
A new rules section was added today. This section, Admin Rules, puts a limit on what admins can and cannot do as well as giving you, the users, more freedom on the Wikia. Personally, I like to think that this rule section makes us more like the US government - putting in "checks and balances" to our Wikia system. We only have one rule at this time, but don't worry! We will be adding more as they come to mind. In fact, if you have a legitimate idea for a rule, please don't hesitate to leave me a message! The admins will then discuss the idea and get back to you as soon as possible. Thomasfan Peep! Peep! 00:35, November 24, 2010 (UTC)
December 2010
It's become apparent to me that some users still find the Wikia to be unfair to it's users. I've also discovered that, most of the time, the users that have a problem with the Wikia complain about one of three things: 1. Our "unfair" blocking procedures. 2. Their edits being removed/edited. 3. The Wikia's spreading of "false" info.
Now to answer each complaint in turn:
1. Now amended by our new Admin Rules.
2. This is a site anyone can edit. Almost every edit will be removed at some point in time, so don't take it personally when someone changes what you wrote. Everyone has different ideas about how the Wikia should look and what it should contain. And this is what makes the Wikia so great! But at times, there are conflicting interests amongst the users. This is when the members should speak to one another! There are talk pages for this sort of stuff... So when a user undoes your edit, take it up with them in a calm and cool manner. Or look at the edit summery. Often times the user who undid your edit will have left their reason(s) there.
3. As far as I know, there is little to no false info left on the Wikia. For upcoming season's/special's pages, we do list certain characters that have a strong chance of returning. But! We never list any character that (a) hasn't been confirmed by merchandise or a HiT employee, (b) hasn't been CGI'd, or (c) isn't very likely to appear. This explains why we also say "X, Y, and Z may also appear." Emphasis added on "may".
So, as you can see, we are trying to improve. And we are addressing your problems/complaints/concerns. But we need your help in this! I regret to inform you that I did not receive a message from anyone to point these things out. I had to go to YouTube for this information and find it myself. This just goes to show how much people rely on YouTube as an outlet to complain to their friends. Sure, every now and then it's OK, but must you go and make a video over every little thing when they could just as easily have been solved by talking it over with an admin or the user who caused you to be upset?
In conclusion, I'd like to remind everyone what the key thing here is. Conversation. Talking - to each other! So many hurt feelings could be avoided if people just spoke up. I admit that I haven't always done so, but now I'm making it my number one goal; to speak to people when I undo/re-edit their edits. And if I miss you somehow, please don't hesitate to come to me and say, "Why did you undo/change my edit to 'page X'?" I'll then answer you as soon as possible. :)
Thank you for reading. Dry rails and good running! Thomasfan Peep! Peep! 03:17, December 7, 2010 (UTC)
Okay, it's 7th of December so that means it's time to change to the poll! First, here's how the last poll went:
The rest mainly only received under 20 votes each. I was really surprised with the fourteenth season coming first. Perhaps that's because it's the latest season released? Who knows? Any way, I would like to make the next poll a Christmas-themed one. Hmmm... Anyway, whatever I decide it will be please take the time to vote! Thanks! SteamTeam 09:36, December 7, 2010 (UTC)
I thought I should mention that I've added a new template to the main page; "Thomas in the News". This new template gathers news from a Google news search of "Thomas the Tank Engine". So every time there's something in the news that contains those words, the top five will be displayed there. I hope everyone enjoys this new addition! :) Thomasfan Peep! Peep! 03:36, December 8, 2010 (UTC)
A few months ago, May to be exact, I said that this Wikia was created March 10th, 2007. Well I was wrong! :D Why am I happy about being wrong? Because we're even older! It turns out that this Wikia was founded on September 25th, 2006. (proof seen here Do a page search for "Default" and you'll see it.) I only bring this up now because I just found it and I'm so excited! Next year we'll be five! Can you believe it?! :D Thomasfan Peep! Peep! 21:59, December 9, 2010 (UTC)
Merry Christmas everyone! And a very late Happy Hannukah! I hope you all have/had a very blessed and joyous holiday(s)! :) Thomasfan Peep! Peep! 07:22, December 25, 2010 (UTC)
January 2011
Over the last month we asked you what your favourite Christmas-themed episodes were and this is how the top five worked out:
During January we will be asking you What is your favourite episode from The Pack spin-off series?
Hope you had a Merry Christmas and a Happy New Year! SteamTeam 16:45, January 6, 2011 (UTC)
February 2011
Last month, we asked you what your favorite The Pack episode was. Here are the results:
This month, we're asking you Who's your favorite Skarloey Railway engine? Thomasfan Peep! Peep! 01:06, February 9, 2011 (UTC)
I'd like to thank two people for this image. Richie for making the image and NewController01 for providing the background. Thanks a bunch guys! :) And now the image from NewController01 is the background for the Wikia! :D Thomasfan Peep! Peep! 17:27, February 11, 2011 (UTC)
Hello, I thought it was about time I updated you all on my image project. I am currently working on the eleventh season and when The Complete Twelfth Series is released I will be moving onto that. As always, there is no rule on uploading pictures from these episode but if you do please note that they may be deleted for better quality ones. I only say this because if they are deleted I don't want a load of messages left on my talk page saying "why were my images deleted" when I've already explained it here. Thank you all for understanding, your friend SteamTeam 13:36, February 12, 2011 (UTC)
Due to the recent influx of users asking if they can become admins, I thought I should post an official answer. That being: We don't need any more at this time. When we do require another admin, (a) member(s) of the current admin team will select a suitable candidate and then discuss the pros and cons of said candidate. After this discussion, the candidate will recieve a message inquiring if they'd like the position. If they agree, then our most active bureaucrat (part of the admin team) will grant them the rights of adminship.
I hope this will cure everyone's curiosity about how to become an admin here. As you can see, it's a fair race. No tricks. No gimiks. There is an easy way in though. Follow the rules and be an exceptional user! Who knows? The next admin could be you! Thomasfan Peep! Peep! 06:29, February 14, 2011 (UTC)
As we all know, Season 15 airs tomorrow and I hope to upload some pics and improve the plot outlines and the characters lists, so the pages will remained locked whilst I do that so please do not keep asking "can you unlock the page now cos the episode's aired". I can promise you that the episode pages will be unlocked on the same day the episode airs so please be patient. The reason I keep them locked is to prevent tons of edit conflicts. If you have something to contribute to the page, please leave a message on the corresponding talk pages and myself, or another admin, will add the info ASAP. Thanks for understanding! SteamTeam 17:56, February 28, 2011 (UTC)
March 2011
Over the past month, we wanted to find out who your favorite Skarloey Railway engine was and this it what you had to say:
I have to say, I'm a bit surprised by these results. I didn't expect Duncan and Bertram to tie. And then Bertram having more votes than Rusty and Ivo Hugh... Very interesting, especially considering that both Ivo Hugh and Bertram recieved the same amount of coverage in their respected story/episode. Ah, well. This month, please vote in this very simple poll: Do you like the CGI used in the newer seasons? Thomasfan Peep! Peep! 03:03, March 9, 2011 (UTC)
April 2011
Last month we asked you if you liked the CGI used in the newer series. Results?
Obviously several people misunderstood the question. The question was not "Do you prefer the CGI to the models?" It was simply "Do you like the CGI"? I think we may have to redo this poll at some point...
Anyhow, Which twins are your favorite? is the question of the month. And the engines selected are only the ones confirmed to be twins or are commonly accepted to be twins. Thus the reason why most of the the Skarloey and Talyllyn Railway engines, Sidney and Paxton, and Gordon and Flying Scotsman (brothers NOT twins) arn't included. Thomasfan Peep! Peep! 16:44, April 1, 2011 (UTC)
May 2011
OK A bit late, but here are last month's poll results. :)
Donald and Douglas - 369
Bill and Ben - 100
Bash and Dash - 100
Splatter and Dodge -68
Dennis and Norman -50
Skarloey and Talyllyn - 36
Rheneas and Dolgoch - 16
'Arry and Bert - 15
Pip and Emma - 14
Blister I and Blister II - 14
Max and Monty - 11
This month, at the suggestion of BashDashCrashSmash, we ask that you vote in the poll What is your favorite Season 15 episode? Thomasfan Peep! Peep! 01:39, May 2, 2011 (UTC)
At the moment, I'm in the process of a sort of "pet project". This project, adding fair use templates to all image pages, will take some time and I ask all user to please not help with it. I know you mean well, but if others add templates in while I'm also adding them it will only complicate things further. Thanks for your understanding. Thomasfan Peep! Peep! 02:08, May 13, 2011 (UTC)
Acather96 has implemented yet another tool for us! Learn all about it here. He's also looking to see if this tool can be used in Wikia's "new look" - the version you see whilst not logged in (and after you're logged in if you've set it in your preferences). Thomasfan Peep! Peep! 20:34, May 22, 2011 (UTC)
June 2011
The results from last month's poll have been tallied.
I for one am surprised at these results. I thought the line line about Thomas' "firebox being on fire" would have put Fiery Flynn much lower in the list. And it looks like a lot of people were pulled in by Butch's first speaking role... But now onto the new poll. This month, we want to know What is your favourite toy line that is still in production? Thomasfan Peep! Peep! 16:16, June 1, 2011 (UTC)
Well, as most of you will know by now, we now have badges! However, this doesn't give you carte blanche to just go on an editing rampage. Remember to stick by the rules. They're the most important part of the Wikia after all - right after the content that is! Besides the number of badges (or the points that go with them) aren't important; it's the Wikia's best interests we must all keep in mind. Thomasfan Peep! Peep! 22:13, June 12, 2011 (UTC)
This is a message/warning for all users who like the new badge system. As no one seemed to read/heed my last message on this subject, I feel compelled to write another. I feel that many users are now just editing to earn badges and are no longer editing to have fun or to improve the Wikia. How can I tell? Because certain types of edits are being made that never have been (by users who should know better I might add). There are two main types: "The stub template" editor and "the category adder". Users who add stub templates: Stop. Some pages are stubs, some are not. If a page is just a few lines of text and some images, then it's a stub. If the page has five or more lines of text, images, and another template, then it's NOT a stub. Users who add categories to pages: (To an extent) stop. All pages need categories, but not every category goes on every page. As an example (as it's been the biggest offense): "Railway" categories don't go on pages dedicated to locations. How does this all tie to the badges? Well, if I don't see users stop making these "pointless edits" (as I call them), then the badge system will be turned off until I (and the other admins) see fit. NOTE: Do not send me messages saying "sorry" or plead me to keep the system. I don't need to hear that and it won't sway me one way or the other. If you truly want to keep the badges, then just keep by this. Admin note: These will be added to the guideline section of the rules. Thomasfan Peep! Peep! 05:54, June 15, 2011 (UTC)
July 2011
Wooden Railway - 384
Bachmann - 238
Hornby - 204
TrackMaster - 147
Take-n-Play - 86
Mega Bloks - 34
I'm not all too surprised this month. I figured the Wooden Railway range would win and I had a sneaky suspicion that Bachmann and Hornby would be close (and I dare say that Bachmann would just come in before Hornby). I'm a bit surprised about where TrackMaster and Take-n-Play placed though. I had thought that they'd trump both of the electric lines, but I guess Simon's (Simierski) recent videos has helped to up their popularity. Anyway, enough of my rambles. This month, please vote in the What is your favourite Sudrian railway? poll. Now, the only railways included in this poll are the ones that actually featured in the books. So there's no Tidmouth, Knapford and Elsbridge Railway, Wellsworth and Suddery Railway, etc. The Sodor and Mainland Railway is included however because - Well, I'm sure you all know Neil. ;) Thomasfan Peep! Peep! 17:58, July 1, 2011 (UTC)
It has been decided amongst the admins to not open the Thomas and his Friends page until a little later. An exact date hasn't been made, but I'm sure it will be soon after one of us actually has a copy of the book in hand. Thank you all for your patience. It is very much appreciated. Thomasfan Peep! Peep! 16:05, July 4, 2011 (UTC)
I forgot to mention two things earlier. One: Happy Independence Day to my fellow Americans! Second: We've reached 3,000 pages! Thomasfan Peep! Peep! 03:11, July 5, 2011 (UTC)
The Wikia now has a new chat feature! Check it out! It's at the right of every page, so you'll be able to find it. Thomasfan Peep! Peep! 19:07, July 8, 2011 (UTC)
August 2011
I completely forgot about the poll! So here's the results - nearly two days late. :P
North Western Railway - 364
Skarloey Railway - 124
Sodor and Mainland Railway - 63
Mid Sodor Railway - 42
Arlesdale Railway and Culdee Fell Railway - 39
I find it odd that the S&M came in third. I thought the CF may have proved more popular... I honestly can't say that the first and second place winners surprised me though. :P As always, vote in our next poll! :D This time to support a certain book. ;) Thomasfan Peep! Peep! 03:59, August 3, 2011 (UTC)
I've been forgetting to put a message here about the chat box. But instead of just writing something over, it's easier just to link you to here. I feel I should explain why I disabled the chat though. Well, it was just too much use and too few rules really. So the admins and ChatMods (ChatAdmins would be a better term.) have been talking things over on how to improve it and we've decided that more rules is the only answer. The chat box will be back up in a few days (possibly weeks) and it will be better than ever! Thomasfan Peep! Peep! 22:25, August 19, 2011 (UTC)
I've recently been editing the images seen on the badges. I have about half of them finished and will complete the rest (or most of them) soon, but I'd like a bit of feedback on the ones I've already changed. So please go and view the new badges and tell me what you think. :) (Look for a member with a high number of badges if you can't view some on your own page.) Is there anything I should change? Which one(s) do yo like best? Are there any you don't like? Tell me and I'll consider changing them. :) Thomasfan Peep! Peep! 02:21, August 26, 2011 (UTC)
The badges will be turned off for a few days while I try to edit them better than I have been. But don't worry. You will still have all of your badges when I turn the system back on. :) And they will return soon! It won't drag on like the Chat has. :P Thomasfan Peep! Peep! 16:14, August 30, 2011 (UTC)
September 2011
Well it's that time again! Time to see who won in the polls!
Centenary - 173
Buffer Bashing - 60
Gordon's Fire Service - 57
Thomas and the Swan - 41
And with a score of 173, Centenary is your favorite story of the newest Railway Series book. I am very much surprised by the placing of the final three stories, however. Buffer Bashing in particular, as I thought most people thought it was "too HiT like" for the Railway Series. I myself voted for Gordon's Fire Service, but I suppose more people liked the wonderful homage paid to the late Rev. And don't forget to take part in this month's poll! :) Thomasfan Peep! Peep! 16:22, September 1, 2011 (UTC)
Chat will be closed for 9/11. I'm sure everyone will understand. Thomasfan Peep! Peep! 19:00, September 11, 2011 (UTC)
The chat will be closed for a few weeks so that Wikia can work some of the bugs out of it. Thomasfan Peep! Peep! 15:05, September 16, 2011 (UTC)
The Wikia marked it's fifth anniversarry yesterday! Congratulations to everyone who has helped to keep the site going these past five years! And a very special thanks to Adthinsp (the Wikia's founder), Goldenbear, and ZEM. Without them, the Wikia would never have gotten as far as it has. :) PS If you were wondering why I didn't write this yesterday, I was away for the weekend. :P Thomasfan Peep! Peep! 00:28, September 27, 2011 (UTC)
October 2011
Last month we asked you what you thought S16 would be like when compared with S15 and this is what you told us:
Better than S15 - 406
Basically the same as S15 - 92
Undecided - 75
Worse than S15 - 25
So it seems that most of you think it will be better than S15 (and I hope you're right!) Personally, I thought S16 would be about the same as S15, but time will tell. As always, please vote in this month's poll. :) Thomasfan Peep! Peep! 15:52, October 1, 2011 (UTC)
As time goes by on the Wikia, more and more discoveries are made into it's fading past. Today, Toby7 has brought to my attention that the Wikia is a bit older than previously thought! As can be seen here (scroll to the bottom) the Wikia began on March 16, 2006 and not in September as stated earlier! Thomasfan Peep! Peep! 17:55, October 13, 2011 (UTC)
Away with the old talk pages! We now have message walls! Check them out! For more information please click here and here. Thomasfan Peep! Peep! 17:31, October 17, 2011 (UTC)
November 2011
On the three openings from the CGI specials, you had this to say in our most recent poll:
Day of the Diesels - 451
Hero of the Rails - 115
Misty Island Rescue - 108
So it seems that everyone liked the Day of the Diesels opening the best. Could this be because it was the most recently released? Or do most fans really consider it to be the best? The other two specials were very closely matched in their fan appeal, so it makes me wonder if Day of the Diesels would have had a closer score if we would have had this poll next year (providing that there happened to not be another new special, of course. Ah, well. In any case, it's a new month and there's a new poll. Please vote and have your say! Thomasfan Peep! Peep! 16:00, November 1, 2011 (UTC)
I've been meaning to post this for a while now, but I've been forgetting. :P Anyway, the main page slideshow has been updated for the past few weeks with a new "Episode of the Week" image as suggested to me by Toby7. The feature is a huge hit, I think. But what are your thoughts on it? Has it made you visit a page you may not have normally? Or is it just nice to see a new image every week? Tell me what you think! AND! If you have any ideas to replace one of the other three images, drop me a message. All ideas will be considered. :) Thomasfan Peep! Peep! 03:49, November 23, 2011 (UTC)
Happy Thanksgiving to all of our American users! And a tardy Happy Thanksgiving to our friends to the north, the Canadians. And I'm really sorry for the late wishes. I only found out that you guys celebrated Thanksgiving before us earlier this month. May God's blessings be upon all of us! Thomasfan Peep! Peep! 02:00, November 25, 2011 (UTC)
December 2011
November is over and gone, so here's the results from last month's poll:
As you can see, A Close Shave (for Duck) was the clear favorite. Duck being such a popular character and then when you factor in the epic crash, it's easy to figure out how this one won. Edward's Exploit and Old Iron coming in second and third shows that the fans really do like the classic Edward episodes. Thomas Comes to Breakfast came in fourth place. Can't beat an iconic crash, I see! Breakvan (Donald and Douglas) and Thomas and the Missing Christmas Tree tied at fifth place. Not surprising seeing how much the fans really like the Scottish twins and I suppose Chiristmas being less than a month away helped with Missing Christmas Tree's ranking.
Speaking of Christmas, at the suggestion of Jamesis5 (If I'm remembering right. :P Please correct me if I'm wrong!), this month's poll will focus on the CGI Christmas episodes (or "Winter Holiday episodes", as I'm sure HiT would rather them be called :P). Snow Tracks will not be included as there was no mention of "Winter Holidays" or the like in said episode. Thomasfan Peep! Peep! 16:50, December 1, 2011 (UTC)
Today, at sundown, the eight day holiday that is Hanukkah begins. The Festival of Lights celebrates the miracle that happened when the Holy Temple in Jerusalem was rededicated after the Maccabean Revolt. There was only one day's worth of oil available to light the menorah in the Temple, which was required to burn throughout the night every night, yet God made it burn for eight days, the time needed to prepare a fresh supply of oil for the menorah. As you can see, this is a very miraculous holiday and it shows just how much God loves His People. I wish everyone a very Happy Hannukah. May all of your days be just as miraculous. Thomasfan Peep! Peep! 16:08, December 20, 2011 (UTC)
It's Christmas Eve! I hope you've all been good this year or Santa will leave you nothing but coal. ;) Thomasfan Peep! Peep! 15:53, December 24, 2011 (UTC)
I don't think I'll be here much on Christmas Day, so I'd like to wish you and your's the very Merriest of Christmas's! And remember: Jesus is the reason for the season. ;) Thomasfan Peep! Peep! 04:20, December 25, 2011 (UTC)
January 2012
First off, Happy New Year's everyone! :)
Today is also when we look at our poll. So without further ado:
I don't have much to say except that I'm surprised by the placement of every episode except for Let it Snow. These are some bad episodes, yet Tree Trouble (one of the three worst in the poll in my opinion) came in first. But let's move onto the new year with a new poll! Remember to vote! :) Thomasfan Peep! Peep! 20:18, January 1, 2012 (UTC)
TTTE Wikia is "blacking out" our background on the 18th in protest of SOPA and PIPA. For more info on why we're doing this, please read this blog and go to this site. Thomasfan Peep! Peep! 03:01, January 18, 2012 (UTC)
February 2012
The results are nearly a day late, but this is what you had to say in last months poll:
Yes - 296
Undecided - 157
No - 52
In a not too surprising landslide comes the vote of "yes" from the fans who think that Blue Mountain Mystery will surpass all previous specials. In a very understandable second comes the undecided vote. And finally comes the fans who think that the upcoming special will leave a bit to be desired. Who will be correct? It's all a matter of opinion of course, but we'll all just have to wait until Blue Mountain Mystery is released. ;)
And don't forget to vote in this month's poll, courtesy of BashDashCrashSmash! Thomasfan Peep! Peep! 03:40, February 2, 2012 (UTC)
March 2012
Poll results are in! So who is the fandom's favorite CGI character?
I certainly expected to be surprised by these numbers, but I'm totally staggered! I can under stand Hiro's placing and I'm not too surprised about Luke and Victor's spots. (Luke due to the Blue Mountain Mystery hype.) But Captain (My favorite CGI character so far. It's a shame he isn't used more.) coming in last?! And on top of that, characters we know nearly nothing about came in above him as well as Kevin! I thought people liked that clutzy crane? And Ferdinand above any other character? Wow. I never knew he was loved so much. :P
Ah, well. New month means we get a new poll. This month, Goodolboy2010.1 has suggested the poll topic. Please do vote in it! Thomasfan Peep! Peep! 04:04, March 2, 2012 (UTC)
The main page now has a featured video template! If there's a Thomas related video that you really enjoy and think that it should be featured, send me a message and it may be featured. (All videos - except in special cases - will only be featured for one week. All videos will be reviewed by myself before they are featured. If the video you want featured is your own, please let me know and I'll put a link to your user page in the template. Other conditions may apply. :P) Thomasfan Peep! Peep! 04:01, March 7, 2012 (UTC)
April 2012
And... results!
I see we have no clear favorite. :P Jokes aside, I'm sure we all knew that Wilbert would win, right? I'm a bit surprised that Jock came in just above Pip and Emma though. However, after having a think about it, I think I can see why. After all, the way Jock was introduced was more endearing than the way Pip and Emma were. It's more memorable if a character has a sort of build up before it's reveal than if the character is just introduced as a broken down train, am I right? Well that's enough of my ramblings. This month, there is no poll! April Fools! :P There is a poll this month (suggested by Tatooine Gate Ghost) and please remember to vote in it! :) Thomasfan Peep! Peep! 05:09, April 1, 2012 (UTC)
May 2012
We have poll results!
Are you surprised by the first and second place winners? No? Me neither, so let's move onto third place! I'm kind of surprised that S. C. Ruffey came in third. I thought Rocky or Henrietta would really. Maybe even Hector... The rest kind of falls in where I thought it would though. Since there's not much else to say really, let's move onto this month's poll! The idea came from HenryDashPaxton3000 (Many thanks!) and has to do with Nitrogen Studios. If you want more information than that, you'll have to go to the main page! Thomasfan Peep! Peep! 01:01, May 2, 2012 (UTC)
June 2012
Another month, another set of results! When asked how you felt about Nitrogen Studios animation of the series, you told us:
Fairly good. Better than I expected. - 210
Fantastic! I can't find fault with it. - 140
It was OK. Nothing special. (Neutral) - 53
Horrible! The worst thing I've ever laid eyes on. - 38
Not the best. Could have used improving. - 27
So, with 74.78% of the vote, most of you found Nitrogen's animation favorable. No surprise considering how splendid it is! A minor 11.32% of the vote found the CGI to be neutral. And 13.89% saw Nitrogen's work in a negative light. Why I'll never understand as, no matter how bad the writing is and no matter how much one may love the models, it cannot be denied that Nitrogen went all out when animating Thomas. (Look at most other CGI kids shows and you will not even see CGI half as good as what we have seen in Thomas and Friends for the past three years!) But I digress. This month, we have another poll idea from HenryDashPaxton3000. Want to know more? See the main page! Thomasfan Peep! Peep! 01:31, June 2, 2012 (UTC)
We have a new addition to the team! The admins and ChatMods would like to formally welcome CalleyFan in as a ChatMod! Congratulations and good luck CF! :) Thomasfan Peep! Peep! 14:45, June 19, 2012 (UTC)
I've just realized that I've forgotten to welcome Lbbrian to the ChatMod team! :O I'm so sorry for forgetting you! :( I think I know why I did though - but that's not really anything to mention here. Again, I'm very sorry for not welcoming you in sooner Lbbrian! :( Thomasfan Peep! Peep! 14:50, June 19, 2012 (UTC)
Recent problems have befallen our chat. Certain users (who shall remain nameless) have been harrassing a certain user who has spammed, vandalized, and bullied our community. Now, while what that user did was wrong, what these other users did was also wrong. Hate does not conquer hate. Only love conquers hate.
Who is this user that received the reciprocated hate? None other than SidTheBlueDiesel (Henceforth known as "Sid"). Yes, in this case, Sid was in the right. While he may deserve some form of punishment, it should not come from other users. It should come from Wikia, the law, and God.
What did the nameless users do to Sid? They created/contributed to a hate-Wiki to get even with Sid. This is no way to solve problems. Just report Sid to Wikia. Eventually they'll do something about him when they realize how much trouble he has caused.
Why am I posting all of this? Because an innocent by-stander to all of this was blocked for the foolishness of others. Jamesis5 was blocked from all of Wikia for two weeks because certain people don't know how to deal with internet bullies. As a result, one of these people will receive a ban, another will loose other rights, and the third (along with the other two) will get a severve warning.
Let this be a warning to everyone. Do not take matters into your own hands. Report to Wikia and then let them deal with it. If the problem continues, report the problem again. Thomasfan Peep! Peep! 04:26, July 1, 2012 (UTC)
Due to the problems mentioned above, the entire TTTE Wikia Team would like to welcome SodorProductions to the ranks of ChatMod! He'll be staying on for at least two weeks, but will more likely keep the position! Congratulations Jim! :) Thomasfan Peep! Peep! 04:26, July 1, 2012 (UTC)
July 2012
Poll results:
Classic Series (S1-S7) - 657
CGI Series (S13-Present) - 102
New Series (S8-S12) - 26
I'm in too mood to talk about the results, so I shan't. New poll topic suggested by Smoke Stack. Please vote. Thomasfan Peep! Peep! 21:04, July 1, 2012 (UTC)
Chat has been removed for an indefinite amount of time. It may return, but not for a while. Thomasfan Peep! Peep! 21:06, July 1, 2012 (UTC)
August 2012
And the polls are in!
Well, I'd say there's no fan favorite. :P Of course The Flying Kipper won! What's not to like about it? And then A Better View for Gordon, Rusty and the Boulder, and A Close Shave coming in second, third, and fourth respetively isn't surprising either. All great crashes that we all remember well.
It's a new month though, so remember to vote in this month's poll! Thomasfan Peep! Peep! 17:42, August 1, 2012 (UTC)
Jamesis5 is taking reprieve from the Wikia for an unknown length of time. A ChatMod of great worth, James will be sorely missed. It is by his own choice to leave and thus will retain his rights as ChatMod. We wish him the best of luck with everything he does and hope that he'll come back and join us soon! Thomasfan Peep! Peep! 02:50, August 9, 2012 (UTC)
With the UK release of Blue Mountain Mystery only a week away, everyone should be forewarned about how the Wikia will be dealing with images from the special and the article as a whole. (So pass this on.) We will open the page to all for editing a week after the US release. (In the past we have opened the specials' articles up a week after the UK release, but, as the UK is getting the special first this year, the roles have reversed.) As for images, I talked it over with SteamTeam and he said he would begin uploading his usual high quality screen captures on the day of the US release. Thomasfan Peep! Peep! 21:19, August 26, 2012 (UTC)
September 2012
At the beginning of August, we asked you "Which Quarry is Your Favourite?" The results are in...
I'm surprised there is such a large gap between the two in first and second place and the rest! I think I voted for the Anopha Quarry, but I'm not surprised the Blue Mountain Quarry won.
Anyway, you're probably wondering why I'm doing the poll this month? Most of you will know that Thomasfan is "erm...indisposed", thanks to the atrocious weather the US is having at the moment (and I thought it was bad here in the UK...)!
With only a couple of days until Blue Mountain Mystery is released officially in the UK (and of course the premiere which is happening today) I wanted to make the poll about said special, but I couldn't think of anything and plus not everyone will have seen it when the poll is released. So I decided to ask "Who is your favourite voice actor"? We all know that each one of them is really talented and versatile, but which one do you think gives the most appropriate voices to his/her characters? SteamTeam (talk) 09:18, September 1, 2012 (UTC)
October 2012
So, "Which voice actor is your favorite?" The results are in and:
Not all too surprising that Keith Wickham and Ben Small took the top spots. I'm not too surprised that Wickham was far and away the absolute favorite either. I mean, his Dowager Hatt is awesome! Am I right?
And so we have a new poll! Make sure to vote in that one as well! Thomasfan Peep! Peep! 02:17, October 2, 2012 (UTC)
With the revelation that the new Complete Series DVDs contain restored episodes, I will be working my way through them in due course. If you upload images from Season 1 -3 (even if they are from the restored episodes), please bear in mind that they will eventually be deleted to make way for higher quality images. Please refrain from complaining to me when it happens, because that's something I could really do without right now. SteamTeam (talk) 09:11, October 17, 2012 (UTC)
Our special Halloween background has been created for us by TEngine. I huge round of applause for his frighteningly good work! Thomasfan Peep! Peep! 00:34, October 20, 2012 (UTC)
November 2012
With the results for poll a bit late I am. (Yeah, Yoda speak it is. :P)
A bright new special for the series' bright new life! - 333
Good, but it could have been better. - 54
This special should be pushed into the sea! - 16
It's OK, but nothing special. - 12
Bad, but not terrible. - 5
Come on, we all knew this was how it would turn out. :P I don't see how 16 people thought the special should be pushed into the sea though. Maybe they just liked the clever way I phrased the choice? :P
But yeah. There's a new poll this month and I hope you'll take part in it! :) Thomasfan Peep! Peep! 04:30, November 2, 2012 (UTC)
December 2012
Sorry for being a day late with the poll! I've been very busy lately!
Knapford - 249
Tidmouth - 87
Crovan's Gate - 64
Wellsworth - 36
Vicarstown - 21
Barrow-in-Furness - 13
Maron - 11
Crosby - 7
Cronk - 5
Killdane and Kellsthorpe Road - 4
Yep, Knapford won and Tidmouth came in second. Is anyone really that surprised? :P After all, Knapford has been pushed so much in the TV series, it would be surprising for any other station to win. And Tidmouth was used quite often in season 2 (often touted as most people's favorite season). Don't forget to vote in this month's festive poll! :) Thomasfan Peep! Peep! 20:03, December 2, 2012 (UTC)
January 2013
Happy New Year everyone! We have the results of the last poll of 2012. What did most people think? was it important to them for Christmas to be mentioned by name in Thomas episodes? Let's see...
Yes- 552
Don't care - 53
No - 25
Clearly, most people (87.62% in our poll) think that Christmas should be the "Winter Holiday" of choice celebrated in Thomas and Friends. 3.97% said that Christmas should not be mentioned while a larger 8.41% don't have a preference. HiT, take notice of what most people want!
And, as always, we have a new poll that we hope you'll take part in! :) Thomasfan Peep! Peep! 08:17, January 1, 2013 (UTC)
Hey everybody. Most of you probably know me from the chatbox where I was a mod. First of all, I would like to thank the current admin team for voting me and my friends in as admins. I'm extremely excited to be given the chance to be at the helm of this website. I love this site and hope that I can the best I can as an admin. I won't let any of you down! Toby7 Ding!Ding! 02:43, January 20, 2013 (UTC)
Wow! What a night this was! I want to say a HUGE thank you to all my fellow admins (that's gonna take some getting used to! :P ) for voting for me and congrats to Toby7 and OliverandToad13! I'm super excited to be an admin and I'll do my best to be "Resposibe, reliable, and... eeeee! Don't tell me! Really Useful! I knew that!" Pardon the TATMR reference, but in all seriousness I will try hard to do my best! Thanks again guys! - SkarloeyRailway ...you will find two little engines called Skarloey and Rheneas...
Hi chaps, bit of a bandwagon jump-on here, but I just wanted to congratulate my great friends Toby7 and SkarloeyRailway for joining the admin team, and a massive thank you to all the current admins for chosing me to take over the mantle. I must say it feels incredibly lovely to be at the helm of this fantastic website. I hope that all you users are satisfied with my promotion, I will try my very hardest to give back the work and support that you have given me. I look forward immensely to my administrator's position, thanks again everyone. Richie Peep, Pip Pip Peep! 15:46, January 20, 2013 (UTC)
Hi fellas, just a quick plea here: Toby7 and I run a Sodor Football League management game, in which you compete against other Sudrian teams to try and win the Sodor Football League trophy. Currently we only have 4 teams, and we need at least 6 to start a new season, and we urgently need new players. If you're interested in taking part please follow this link: [1] Thanks for the help, I hope to see you playing Sodor Island Football shortly! Richie Peep, Pip Pip Peep! 20:25, January 21, 2013 (UTC)
February 2013
Last month we wanted to know "What are you most looking forward to in 2013?" The results, as one could imagine, have been staggering!
Everything! - 463
King of the Railway - 89
The new writing style/Andrew Brenner - 73
New characters - 49
None of the above - 34
Season 17 - 27
The new animation/Arc Productions - 16
Perhaps not too surprisingly, the largest number of voters were excited for "Everything!" The upcoming special, King of the Railway, receiving well under a quarter of the votes that "Everything!" did, came in second. Andrew Brenner just narrowly missed second place tie by 16 votes. New characters are always a draw for the series, and they came in at a modest fourth place. Naysayers in the fandom who aren't looking forward to anything came in at number five. Season 17, perhaps because it's so far away only received 27 votes. And Arc came in dead last. Not really surprising considering most people are so in love with Nitrogen's work that they're somewhat heartbroken to see them be replaced.
Anyway, time for a new poll! Please do vote and make your voice heard! Thomasfan Peep! Peep! 21:49, February 1, 2013 (UTC)
A new script has been implemented to enforce our 50 edit chat rule. Unfortunately it has been causing some users trouble. We will be fixing the problem as soon as possible. Also, thanks to Thomasfan and Jackninja5, the wiki has been customized a bit! The chatbox is now known as the "Shunting Yards", admins are now have a "Sir Topham Hatt" badge on their user pages, chat box moderators have a "Mr. Percival" badge, along with other cool changes you may notice along the way. Toby7 Ding!Ding! 21:25, February 24, 2013 (UTC)
March 2013
So, last month we asked "On a scale of 1-10, how well do you think Nitrogen Studios was at animating Thomas and Friends?" How do you think the results went? Well...
10 - 277
9 - 48
1 - 39
8 - 23
7 - 18
5 - 9
6 - 8
2 and 4 - 5
3 - 4
Most people gave Nitrogen full marks - not surprising! Just under 50 people thought they did a very good job, but not as good as they could have. Then 39 of you said Nitrogen did a very poor job by marking them as only receiving 1 point out of the possible 10! I honestly can't believe that Nitrogen's work was anywhere near that bad! One only needs to look at most other CGI kids shows and see that Thomas had the best animation out of them all!
But anyway, we have a new poll. Take part in it and give us your opinions! Thomasfan Peep! Peep! 21:30, March 2, 2013 (UTC) 
As many of you have heard, the Wiki will be commemorating Autism Awareness Month in this April. A special logo has been put up. Keep your eyes out for more updates on AAM. Toby7 Ding!Ding! 23:14, March 10, 2013 (UTC)
Hello all! As of right now I'm working on a little project to get every episode from the television series onto its respective page. Anyone is welcome to help out, but please remember our video rules and only use videos of high quality (visual and audio). Thank you! - SkarloeyRailway ...you will find two little engines called Skarloey and Rheneas... 18:58, March 16, 2013 (UTC)
Hello everyone! Some of you may know the edit counter has been somewhat glitchy. Unfortunately this means the badges are not working. I understand many of you are upset, but badges are not the point of the wiki! Don't edit just to earn badges, edit to help out the wiki! The feeling that you have contributed to something bigger is way better than earning badges. Toby7 Ding!Ding! 11:20, March 19, 2013 (UTC)
April 2013
Yes, this is five days late, but I only just remembered the poll! So here is how you ranked season 3:
Escape - 251
Thomas, Percy and the Post Train - 57
Tender Engines - 30
All at Sea and Thomas and Percy's Christmas Adventure - 25
Trust Thomas - 22
Bulgy - 21
Henry's Forest - 19
Edward, Trevor and the Really Useful Party - 16
Buzz, Buzz and Oliver Owns Up - 15
A Scarf for Percy, Gordon and the Famous Visitor, Diesel Does it Again, and Mavis - 13
Thomas, Percy and the Dragon - 12
Donald's Duck and Percy, James and the Fruitful Day - 11
One Good Turn and Heroes - 10
Percy's Promise - 9
Toby's Tightrope - 8
No Joke for James - 7
Thomas Gets Bumped - 5
Time for Trouble and The Trouble with Mud - 4
Yep, Escape came out on top! Not a big surprise really. Most people usually say escape is their favorite episode anyway, so it makes since to be the most popular of S3! Thomasfan Peep! Peep! 01:02, April 6, 2013 (UTC)
As many of you have seen, the Official Forums of TTTE Wiki have been open to the public. If you are not a member I highly recommend you join the site. You can chat with wiki members and Thomas fans whenever you like. Here is the link! http://ttteforum.forumotion.net/. Toby7 Ding!Ding! 15:10, April 6, 2013 (UTC)
We have a new page that every editor here should check out. It's our manual of style, and it is a set of instructions more or less on how to edit pages so they fit our standard. We will be adding more as we go along, so check it for regular updates. Here is the link:Thomas the Tank Engine Wikia:Manual of Style. Thanks, Toby7 Ding!Ding! 20:37, April 14, 2013 (UTC)