Welcome to The Thomas the Tank Engine Wiki!
We have more than 9,930 pages about anything Thomas - including The Railway Series, Thomas & Friends, the annuals, the magazines, and the merchandise ranges.
About • Community • Tutorial • Help pages • Stub pages • Official forums
"I must say I find the Thomas Wiki site extremely useful for having everything so well categorised and searchable. There is so much Thomas material to keep track of and I am trying to keep things consistent, so it is great to have a way to search past stories or character facts and history."
―Andrew Brenner, current series headwriter
"The Thomas Wiki is what the internet was invented for – a group of people who are passionate about a subject who come together to share their knowledge and show support for one another. And it's so useful. When I am writing for the show, I look at it ten times a day. Without this website, I would be up the River Hoo without a paddle!"
―Davey Moore, current writer for the series
Be sure to check out our rules, announcements, and current events. Thank you - TTTE Wikia Staff.
What are you looking forward to the most in Big World Big Adventures?
Meet the newest characters!
Friends that have been recently re-introduced to the series!
Meet the new Steam Team!
Featured Article

The Post Van is a red van owned by Tom Tipper used for delivering mail.
Read More...
Join our NEW forums!

The TTTE Wikia has a FORUM. Discuss anything from the Three Railway Engines to Journey Beyond Sodor! The already-popular community has games, discussions and MORE! Sign up now! It's free!
TUGS Wiki

Please visit the TUGS wiki, based on the sister series of Thomas and Friends.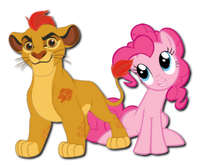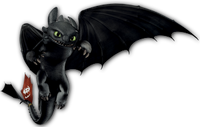 Children's Literature
Go to these sites for info or for help with your own wiki!
Alice's Adventures in Wonderland • Anne of Green Gables • The Chronicles of Narnia • Dear America • Goosebumps • The Green Ember • Harry Potter • How to Train Your Dragon • Jumanji • Keeper of the Lost Cities • Little House on the Prairie • The Magic School Bus • Miss Peregrine's Home for Peculiar Children • Oz • Peter Pan • The Polar Express • The Railway Series • Rainbow Magic • The School for Good and Evil • Tracy Beaker • The Unwanteds Series • Wings of Fire • Wonder
Want your community included? See how!