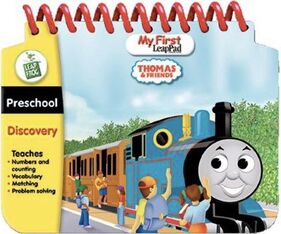 Thomas and the School Trip is a My First LeapPad book based on the book of the same name.
Plot
Thomas the Tank Engine is excited to see children at the train station for a school trip, Thomas makes it through his busy day in time to take the school kids home. Join Thomas as he races back to the station to get the children home on time.
Characters
Trivia
Goofs
All the steam engines have different whistles (for example, Thomas uses James' whistle).
Ad blocker interference detected!
Wikia is a free-to-use site that makes money from advertising. We have a modified experience for viewers using ad blockers

Wikia is not accessible if you've made further modifications. Remove the custom ad blocker rule(s) and the page will load as expected.