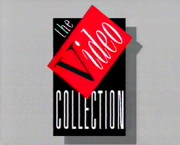 The Video Collection was a firm responsible for the distribution of many of the early videos in the UK up until 1995. Their catalogue included many children's shows like Thomas the Tank Engine and Friends, "Rosie and Jim", "Tots TV", "Brum", "Magical Adventures of Mumfie", "Sooty", "Rock 'n' Soul", and many of the Hanna-Barbera cartoons. It was later known as VCI. In the US, Strand Home Video had the same theme music and a similar logo, as it was the American counterpart of The Video Collection. After suffering financial losses in 1995, it underwent an overhaul and had its name changed to VCI. The company mainly served as a video label for ITV programmes.
Releases
Ad blocker interference detected!
Wikia is a free-to-use site that makes money from advertising. We have a modified experience for viewers using ad blockers

Wikia is not accessible if you've made further modifications. Remove the custom ad blocker rule(s) and the page will load as expected.