The Cabless Tractor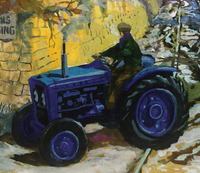 The Cab Tractor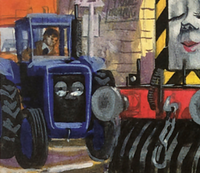 In the Railway Series, the angry farmer from Tramway Engines had two blue tractors, one with a cab and the other without.
In the television series, several faceless tractors painted blue with red wheels were first introduced in the sixth season and have made frequent appearances since. Farmer McColl owns one of these tractors.
Basis
The farmer's tractors were both based on real tractors made by Ford. The tractor with the cab resembles a Ford 7810 and the cabless tractor resembles a Ford 5000.
Trivia
Gallery