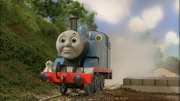 The Community Centre Construction Site is a location that only appeared in the Jack and the Sodor Construction Company episode, On Site with Thomas. In the same episode, it was being constructed, but things go wrong when Max and Monty try to show who was the most important, causing Patrick to crash into his own cement in the foundation.
Gallery
"Welcome to the Steamworks, my friend!"

This article is a stub. You can help by expanding it.
Ad blocker interference detected!
Wikia is a free-to-use site that makes money from advertising. We have a modified experience for viewers using ad blockers

Wikia is not accessible if you've made further modifications. Remove the custom ad blocker rule(s) and the page will load as expected.