Circus Cattle Trucks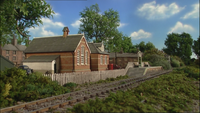 Circus Flatbeds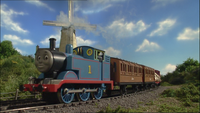 Circus Trucks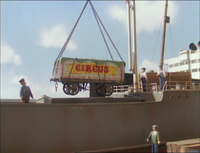 Circus Vans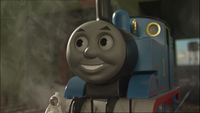 The Circus Train is a very colourful train that is very popular with all of the engines, the train has special cattle trucks used to carry horses, and trucks, flatbeds and vans which used to carry goods and special circus goods and equipment.
Appearances
Merchandise
Trivia
Between the ninth and twelfth seasons, the circus wagons had their "Circus" logos removed to become Funfair Trucks.
Some of the circus train was on display at Drayton Manor, but is currently now in storage.
The circus flatbeds were first white in the fourth season, they were then gold and red since the eighth season.
Toad's model, without a face, was used for the brake van of the Circus Train in the eighth season episode Thomas and the Circus.
Gallery
Merchandise Gallery
Ad blocker interference detected!
Wikia is a free-to-use site that makes money from advertising. We have a modified experience for viewers using ad blockers

Wikia is not accessible if you've made further modifications. Remove the custom ad blocker rule(s) and the page will load as expected.