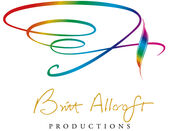 The Britt Allcroft Company is the production company owned by Britt Allcroft. The company distributed the first two seasons of Thomas the Tank Engine and Friends on behalf of Clearwater Features, and later took over as producer of the third to fifth seasons before becoming Gullane Entertainment in 2000, who were later bought out by HiT Entertainment. Britt Allcroft reinstated the company as Britt Allcroft Productions and reacquired "The Magic Adventures of Mumfie" franchise from HiT Entertainment in 2008. The company also co-produced Shining Time Station with Quality Family Entertainment.
UK VHS and DVD Releases
1996
1997
1998
1999
2000
AUS VHS Releases
1992
Time For Trouble and Other Stories
Trust Thomas and Other Stories
Escape and Other Stories
1996
Thomas and Stepney and Other Stories
Rock 'n' Roll and Other Stories
Thomas and the Special Letter and Other Stories
1997
Story and Song Collection
1998
Playtime
Spooks and Surprises
1999
The Biggest Ever Christmas Collection
2000
US VHS Releases
1995
1996
1997
1998
1999
2000
Trivia
The company had printed logos on the back cover of Thomas & Friends VHS Tapes and DVDs saying "Created for Television by Britt Allcroft" or "Created by Britt Allcroft." Which is still used in modern days of releases and re-releases of Thomas & Friends DVDs and VHS Tapes.
"Welcome to the Steamworks, my friend!"

This article is a stub. You can help by expanding it.