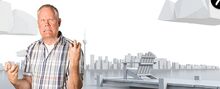 Terry Dale was the Vice-President of Facilities and Infrastructure at Arc Productions from. He was the VP (Vice President) of Infrastructure and Training for Thomas & Friends. He is now Director of Operations at Jam Filled.
He oversees the studio's facilities and techinal infrastructure.
He was 21 plus year veteran at Arc Productions.
External Link
"Welcome to the Steamworks, my friend!"

This article is a stub. You can help by expanding it.