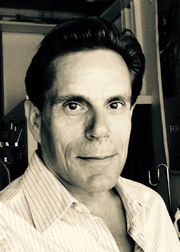 Taisto Oksanen (born 2 January 1964) is a Finnish voice actor who provides voices for the Finnish dub of Thomas & Friends.
Other Finnish dubbing credits include: George Sanderson in"Monsters, Inc.", The Squirrel in "Brother Bear", Pleakley in "Lilo and Stitch", "Digimon Tamers", The Man in the Yellow Hat in "Curious George", "The Chronicles of Narnia: Prince Caspian", the title character in "Samurai Jack", Man Bat in "The Batman", Quackerjack in "Darkwing Duck", and many more, He has appeared on film in "Tom Of Finland".
Voices
Trivia
He, Nobuaki Kanemitsu, Ángel Amorós, Roberto Mendiola, Lupita Leal, Héctor Moreno, Jorge Teixeira, Yasuhiro Takato, Fabrice Trojani, Ewa Serwa, Gerald Schaale, Tony Marot, José Arenas, Ricardo Silva, Yasunori Masutani, Taisuke Yamamoto, Ambrogio Colombo, Satoshi Taki, Yehonatan Magon, Masaharu Satō, Nir Ron, Gerardo Reyero, Junko Noda, Houko Kuwashima, Marie-Luise Schramm, Mireya Mendoza, Igor Cruz, Nanaho Katsuragi, Benjamín Rivera, Arturo Mercado Jr., Pedro D'Aguillón Jr., Tom Deininger, Hiroaki Hirata, Óscar Flores, Irwin Daayán, Yoram Yosefsberg, Carlos Hernández, Chie Kōjiro, Agnieszka Kunikowska, Manuel Campuzano, Dor Srugo, Bin Shimada and Talya Barkay have all worked on "Digimon".
He, Juha Paananen and Pasi Ruohonen have provided voices in the Finnish dub of "The Batman".
He, Agnieszka Kunikowska, Sławomir Pacek, Stan Limburg and Humberto Vélez have all worked on "Monsters, Inc.".
Gallery
"Welcome to the Steamworks, my friend!"

This article is a stub. You can help by expanding it.