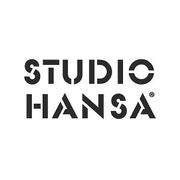 Studio Hansa is a British animation company, located in London, United Kingdom.
They provided the animation for The Thomas & Friends Institute of Innovation, a promotional video which was created to promote Thomas and Friends to commissioners and merchandising partners worldwide.
For unknown reasons, the film has not been released to the general public and is still confidential, although brands can arrange for private viewings. However, according to Studio Hansa the project was so successful that HiT Entertainment have repurposed the content for other brand uses.
External Links
"Welcome to the Steamworks, my friend!"

This article is a stub. You can help by expanding it.
Ad blocker interference detected!
Wikia is a free-to-use site that makes money from advertising. We have a modified experience for viewers using ad blockers

Wikia is not accessible if you've made further modifications. Remove the custom ad blocker rule(s) and the page will load as expected.