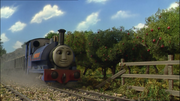 The Skarloey Railway Apple Orchard is a large orchard on the Skarloey Railway where apple trees are planted and grown, Sir Handel once went to this orchard and lots of fresh apples from the trees were loaded into his trucks to take away. The orchard is situated north of the Village Square and south of the Skarloey Railway Engine Sheds.
The orchard only appeared in the tenth season.
Merchandise
Gallery
"Welcome to the Steamworks, my friend!"

This article is a stub. You can help by expanding it.
Ad blocker interference detected!
Wikia is a free-to-use site that makes money from advertising. We have a modified experience for viewers using ad blockers

Wikia is not accessible if you've made further modifications. Remove the custom ad blocker rule(s) and the page will load as expected.