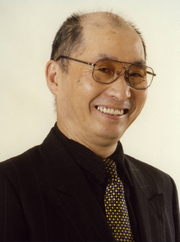 Ryūji Nakagi (仲木隆司, born on October 24th, 1936 as Fumio Nakamoto) is a Japanese voice actor who provided voices for Hashire! The "Thomas the Tank Engine and Friends" Steam Locomotive is Alive!.
He is most recognised for voicing Bansai from "Naruto: Shippuden", Captain Wong from "Starship Operators", Detective Rupert from "Master Keaton", Giraffe from "Cowboy Bebop", Rachmann from "Black Lagoon", Dutch Consul Elsten from "Rurouni Kenshin", Dagao from "Super Dimension Fortress Macross", Electryon from "Appleseed", and Zog from the 2003 "Teenage Mutant Ninja Turtles".
Voices
Trivia
Ad blocker interference detected!
Wikia is a free-to-use site that makes money from advertising. We have a modified experience for viewers using ad blockers

Wikia is not accessible if you've made further modifications. Remove the custom ad blocker rule(s) and the page will load as expected.