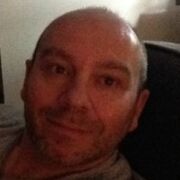 Robin Gay was the Global Brand Director, brand, franchise and marketing consultant for Thomas & Friends from June 2013 until March 2015. He was responsible for the story idea of the nineteenth season episode, Goodbye Fat Controller, which was written by Andrew Brenner. He left HiT Entertainment in March 2015.
Episode Written
External Link
"Welcome to the Steamworks, my friend!"

This article is a stub. You can help by expanding it.
Ad blocker interference detected!
Wikia is a free-to-use site that makes money from advertising. We have a modified experience for viewers using ad blockers

Wikia is not accessible if you've made further modifications. Remove the custom ad blocker rule(s) and the page will load as expected.