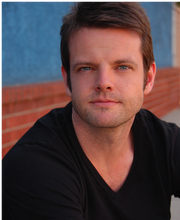 Robert "Rob" Tinkler (born in Winnipeg, May 12th, 1973) is a Canadian actor who is primarily known for voice-over work. He is credited in Thomas and the Magic Railroad as playing "Older Patch", but his role was cut from the film. Sodor Island Fansite have speculated that a shot of a family riding horses at the end could be Lily and Patch's family, hence why Tinkler is still credited.
Other credits include "Cyberchase", "Barbar", "Donkey Kong Country", "Flash Gordon", "Noddy", "Sailor Moon", and more.
Trivia
Gallery
Ad blocker interference detected!
Wikia is a free-to-use site that makes money from advertising. We have a modified experience for viewers using ad blockers

Wikia is not accessible if you've made further modifications. Remove the custom ad blocker rule(s) and the page will load as expected.