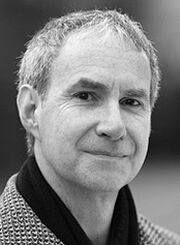 Robert G. Slade played Mr. Arkwright on the DVDs Team Up With Thomas and Percy and the Bandstand.
Robert G. Slade has been a professional actor for nearly 30 years, performing in film, television, radio, and stage work. He has spent much of his professional life in Canada, but has been appearing across the UK in all media since moving to London in 2005.
He has appeared in films including "Casino Royale", "For the Moment", and "The Arrow".
Links