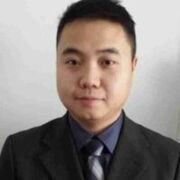 RJ Zhou was a systems administrator at Arc Productions on the production technology support team for Thomas & Friends. He worked on the series from the nineteenth season until the twenty-first season. He left the company in August 2016 when it shut down after filing for bankruptcy.
External Link
"Welcome to the Steamworks, my friend!"

This article is a stub. You can help by expanding it.
Ad blocker interference detected!
Wikia is a free-to-use site that makes money from advertising. We have a modified experience for viewers using ad blockers

Wikia is not accessible if you've made further modifications. Remove the custom ad blocker rule(s) and the page will load as expected.