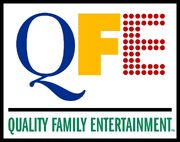 Quality Family Entertainment is an American production company that released three Thomas the Tank Engine and Friends VHS's in collabaration with Strand Home Video in 1994. They also co-produced Shining Time Station.
Video releases
Trivia
Gallery
Shining Time Station Wiki
Please visit the Shining Time Station wiki, based on the spin-off series of Thomas and Friends.