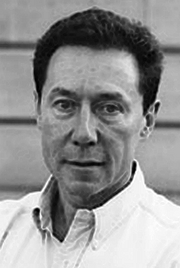 Philippe Catoire is a French actor who is the current narrator of Thomas & Friends in France and French-speaking Canada. He took over from Blanche Ravalec starting with the sixteenth season. He also renarrated the fifteenth season for viewing on Gulli in France.
As a voice actor, he is well known for dubbing characters in various animated films and video games, such as Lord Farquaad from "Shrek", Rico from the "Madagascar" series, Uncle Max from "The Lion King 1 1/2", Kago from "Tarzan 2", and Emil Dufraisne from "Splinter Cell: Double Agent". He is also the current voice to Captain Hook from Disney.
Trivia
Ad blocker interference detected!
Wikia is a free-to-use site that makes money from advertising. We have a modified experience for viewers using ad blockers

Wikia is not accessible if you've made further modifications. Remove the custom ad blocker rule(s) and the page will load as expected.