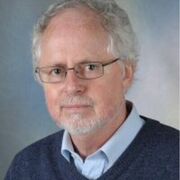 Ole Jacobsen is a German voice actor who provides voices for Thomas and Friends.
Voices
Trivia
He, Albert Cohen, Marion Edwards, Ian McCue, Christopher Keenan, Erica Welch, Andrew Defty, Karen Davies, Thomas Holborow, Steven Kynman, Christopher Skala, Michelle Rodda, Jan Page, Lee Pressman, Helen Farrall, John Hasler, Ross Hastings, Laura Beaumont, Paul Larson, Miranda Larson, Karen Davidsen, Karen Barnes, Lenora Hume, Sam Barlow, Andrew Brenner, Dave Ingham, Simon Nicholson, Jocelyn Stevenson, Sharon Quick, Pete Atkin, Fiona Hardwick, Lorna Withrington, Finn Poncin, Lizzie Ennever, Prokhor Chekhovskoy, Oliver Böttcher, Oliver Davis, Łukasz Talik, Samuel Harjanne, Nir Ron, Stan Limburg, Mia Kadosh, Petri Hanttu, Simona Pahl, Gadi Levy, Robert Hartshorne, Arlyn Bantog, Tim Bain, Benjamin Morik and Achim Schülke have all worked on "Fireman Sam".
"Welcome to the Steamworks, my friend!"

This article is a stub. You can help by expanding it.