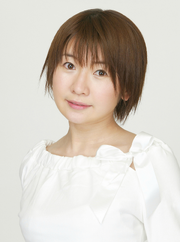 Miyu Matsuki (September 14th, 1977 - October 27th, 2015) was a Japanese voice actress who had done voices in the Japanese narration of Thomas & Friends.
She was best known for voicing Yoshinoya-sensei from "Hidamari Sketch", Waka Kumon from the "Phantom Breaker" series, Akane Mizuhara from "Final Approach", and Kumi Tanaka from "Yurumates".
She passed away on October 27th, 2015 at the age of 38 following a battle with pneumonia.
Voices
Trivia
External links
Ad blocker interference detected!
Wikia is a free-to-use site that makes money from advertising. We have a modified experience for viewers using ad blockers

Wikia is not accessible if you've made further modifications. Remove the custom ad blocker rule(s) and the page will load as expected.