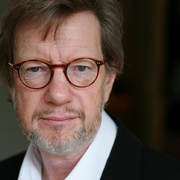 Mike Grady (born in Cheltenham, Gloucestershire, England on 6 February 1946) is a British actor and voice actor who joined the cast of Thomas and Friends in King of the Railway.
He is best known for his role as Barry Wilkinson in the long-running BBC sitcom "Last of the Summer Wine". Other credits include "Bernard's Watch" and "Citizen Smith" as well as numerous voice-overs for commercials.
Voices
UK/US
Filmography
Film

Carry on Loving (1970)
Up the Front (1972)
The Return of the Pink Panther (1975)
I'm Not Feeling Myself Tonight (1976)
The London Connection (1979)
The Prisoner of Zenda (1979)
Britannia Hospital (1982)
The Pirates of Penzance (1983)
Bert Rigby, You're a Fool (1989)
Sherlock Holmes: A Game of Shadows (2011)
Night of the Loving Dead (2012)
Thomas & Friends: King of the Railway (2013)
Thomas & Friends: Tale of the Brave (2014)

Television

Doctor in the House (1969)
The Fenn Street Gang (1971)
Suspicion (1971)
Tightrope (1972)
In for a Penny (1972)
Look and Read (1973)
Emmerdale (1973)
Public Eye (1971-1973)
Once Upon a Time (1973)
Doctor In Charge (1973)
Symptoms (1974)
The Kids from 47A (1973-1974)
Second City Firsts (1974)
Coronation Street (1975)
My Brother's Keeper (1975-1976)
Hunter's Walk (1973-1976)
The Howerd Confessions (1976)
Lucky Feller (1976)
Rooms (1977)
Thundercloud (1979)
Minder (1979)
Keep It in the Family (1980)
Play for Today (1970-1980)
Citizen Smith (1977-1980)
BBC2 Playhouse (1976-1982)
Kelly Monteith (1982)
Lady Is a Tramp (1983)
The Kenny Everett Television Show (1983)
Dramarama (1983)
Sweet Sixteen (1983)
Bergerac (1984)
Lytton's Diary (1986)
Troubles and Strife (1986)
Super Gran (1987)
Chis 'n' Fips (1984-1987)
Chelmsford 123 (1988)
This Is David Lander (1988)
Colin's Sandwich (1988-1990)
Not with a Band (1990)
Tales from the Poop Deck (1992)
Screen One (1992)
An Ungentlemanly Act (1992)
Up the Garden Path (1990-1993)
The Bill (1993)
Harry (1995)
Wycliffe (1996)
The Willows in Winter (1996)
Woof! (1997)
As Time Goes By (1997)
Bernard's Watch (2001)
Last of the Summer Wine (1986-2010)
Skins (2011)
Holby City (2011)
Doctors (2001-2015)
Thomas & Friends (2013-present)
The Dumping Ground (2017)
Casualty (2004-present)
Trivia
Gallery
External Links
Ad blocker interference detected!
Wikia is a free-to-use site that makes money from advertising. We have a modified experience for viewers using ad blockers

Wikia is not accessible if you've made further modifications. Remove the custom ad blocker rule(s) and the page will load as expected.