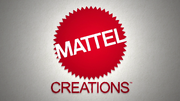 Mattel Creations (formerly Barbie Entertainment and Mattel Playground Productions) is an American-English production company owned by Mattel. Since the UK release of Extraordinary Engines, DVDs bear the Mattel Creations name.
They are the production company for the "American Girl" and "Barbie" films, "Bob the Builder" (2015 series), "Fireman Sam", "Pingu in the City" and Thomas & Friends, starting with Journey Beyond Sodor and the twenty-first season.
Staff
Micaela Winter is the producer for the series. She previously served as line producer and production manager at HiT. Ian McCue is creative executive for the series. He previously served as a producer for Journey Beyond Sodor and the series at HiT. Hannah Elder was the production supervisor.
Christopher Keenan is Senior Vice President of Content Development and Production. He also serves as an executive producer.
Karen Davies is the Global Technical and Content Services Director.
Releases
UK
US
Journey Beyond Sodor
Christmas On Sodor
AUS