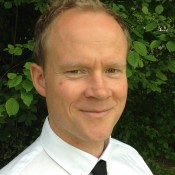 Matt Porter was the head of production at The Britt Allcroft Company from January 1997 until January 2001 and at HiT Entertainment from January 2001 until May 2008.
He was the head of production and production controller for Thomas & Friends from 1997 until 2008.
He currently works at The Foundation as Head of Animation.
Trivia
He, Jules de Jongh, Rasmus Hardiker, Michael Carrington, Jessica Kedward and Kirsty Peart all work on "Floogals".
He, Davey Moore, Nick Ostler, Mark Huckerby, Simon Spencer, Simon Nicholson, Colin McFarlane and Teresa Gallagher all worked on "Zack and Quack".
External Link
"Welcome to the Steamworks, my friend!"

This article is a stub. You can help by expanding it.
Ad blocker interference detected!
Wikia is a free-to-use site that makes money from advertising. We have a modified experience for viewers using ad blockers

Wikia is not accessible if you've made further modifications. Remove the custom ad blocker rule(s) and the page will load as expected.