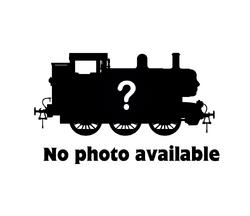 Mark V
Designer: Ivo Hugh
Builder: Skarloey Railway Workshops
Gauge: 2ft 3in
Configuration: 2w+2DM
Mark V is a petrol driven trolley that the Thin Controller and Mr. Hugh use to get around the Skarloey Railway.
Bio
Mr. Ivo Hugh built the first trolley shortly after 1953 in the Railway's own workshops. By 1987, after three other trolleys, he was using Mark V. It is parked at the siding near Cros-ny-Cuirn station, and Mr. Hugh uses it to patrol the line, and travels on it to and from Crovan's Gate every day. It is commonly known as "Ivo's Flying Bedstead".
Basis
Mark V is based on the Talyllyn Railway's "Toby", a small four-wheeled personnel carrier that can pull a couple of wagons if required. It was built by John Bate and entered service in 1955.
Appearances
Companion Volumes
Gallery
Ad blocker interference detected!
Wikia is a free-to-use site that makes money from advertising. We have a modified experience for viewers using ad blockers

Wikia is not accessible if you've made further modifications. Remove the custom ad blocker rule(s) and the page will load as expected.