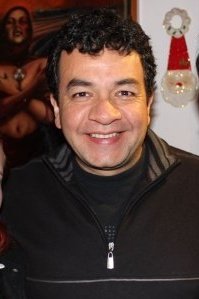 Luis Alfonso Padilla (born November 3rd, 1960 - May 12th, 2012) was a Mexican voice actor who provided voices for the Latin American narration of Thomas & Friends and Thomas and the Magic Railroad.
He was best known for voicing Tusky Husky from "Krypto the Superdog", Naraku from "InuYasha", Fred Jones from "Scooby-Doo", Glenn Quagmire from "Family Guy", Apu and Otto Mann from "The Simpsons", and Carl from "Aqua Teen Hunger Force".
He died on May 12th, 2012 at the age of 51 following a battle with cancer.
Voices
Trivia