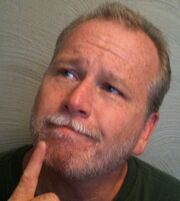 Joe Phillips is a singer-songwriter who wrote the King of the Railway song It's Gonna be a Great Day and performed the original version of the song. He has also worked on songs for HiT Entertainment's other shows including "Barney" and "Angelina Ballerina".
"Welcome to the Steamworks, my friend!"

This article is a stub. You can help by expanding it.