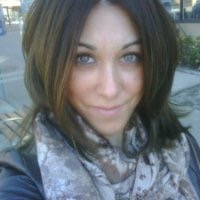 Jazmin Playtis is a producer at Jam Filled Toronto. She was a production manager for The Great Race and an assistant production manager for Bubbling Boilers.
When the company was Arc Productions she served as a production manager and line producer.
Trivia
She, Kallan Kagan, Marianne Culbert, Alan Kennedy, Ryan Quaglia, Anna Wagner-Lopez, Adam Black, Travis Gagne, Rob Pringle, John Hickson, Tigh Walker and Jason Reeves all worked on "Tarzan and Jane".
External Link
Ad blocker interference detected!
Wikia is a free-to-use site that makes money from advertising. We have a modified experience for viewers using ad blockers

Wikia is not accessible if you've made further modifications. Remove the custom ad blocker rule(s) and the page will load as expected.