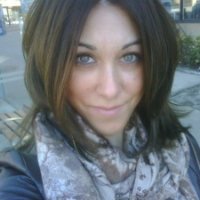 Jazmin Playtis is a producer at Jam Filled Toronto. She was a production manager for The Great Race and Bubbling Boilers.
When the company was Arc Productions she served as a production manager and line producer.
She currently works on Jam Filled's "Kody Kapow".
Trivia
She, Kallan Kagan, Marianne Culbert, Alan Kennedy, Ryan Quaglia, Anna Wagner-Lopez, Adam Black, Travis Gagne, Rob Pringle, John Hickson, Tigh Walker and Jason Reeves all worked on "Tarzan and Jane". There have also been several other voice actors that have worked on other Tarzan related projects:
She, Adriana Casas, Craig Barnikis, Kyle MacDougall, Jamie LeClarie and Phil LaFrance have all worked on "Wild Kratts".
External Link
"Welcome to the Steamworks, my friend!"

This article is a stub. You can help by expanding it.