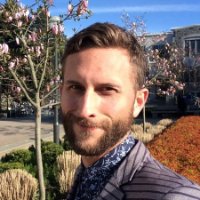 Jay Dubeta was a 3D animator and modeller at Nitrogen Studios. He worked there on this position for the twelfth and thirteenth seasons as well as Hero of the Rails and Misty Island Rescue.
His other involvements as an animator were RavenTales: The Movie, Max Steel, LEGO Battles: Ninjago and Citizen GRIM.
External Link
"Welcome to the Steamworks, my friend!"

This article is a stub. You can help by expanding it.