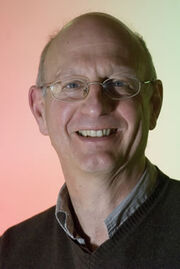 James "Jim" Mason was an episode writer for Thomas & Friends. Other credits include "Chuggington", "Angelina Ballerina", "Wibbly Pig", "Percy the Park Keeper", "Little Robots", "Kipper", "The Magic Roundabout", "Yoko! Jakamoko! Toto!", "Guess with Jess", "The Hoobs", and many others. He previously worked as a secondary school teacher. He is currently a head writer on the 2015 revamp of "Bob the Builder" along with Laura Beaumont and Paul Larson (who only worked on the first season).
Episodes
Trivia
External Link
Ad blocker interference detected!
Wikia is a free-to-use site that makes money from advertising. We have a modified experience for viewers using ad blockers

Wikia is not accessible if you've made further modifications. Remove the custom ad blocker rule(s) and the page will load as expected.