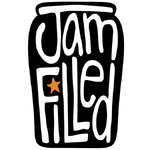 Jam Filled Entertainment is an animation company based in Ottawa, Canada and their new 3-D animation studio is located in Toronto, Ontario. After Arc Productions went bankrupt in early August 2016, they bought out the company and hired most of Arc's former employees. Arc Productions is now known as Jam Filled Toronto as of August 22, 2016.
External Links
Ad blocker interference detected!
Wikia is a free-to-use site that makes money from advertising. We have a modified experience for viewers using ad blockers

Wikia is not accessible if you've made further modifications. Remove the custom ad blocker rule(s) and the page will load as expected.