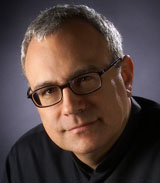 Hummie Mann (born October 29, 1955 in Montreal, Quebec, Canada) is a Canadian-born American film score composer who worked on the score of Thomas and the Magic Railroad. He has scored over fifty feature films and television films.
Songs
Trivia
He and Sue Ennis also worked together on several projects.
He and Peter Fonda both worked together in 2001 film, "Wooly Boys".
Gallery
External links
Ad blocker interference detected!
Wikia is a free-to-use site that makes money from advertising. We have a modified experience for viewers using ad blockers

Wikia is not accessible if you've made further modifications. Remove the custom ad blocker rule(s) and the page will load as expected.