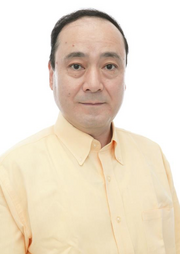 Hirohiko Kakegawa (born October 11th, 1964) is a Japanese voice actor who provided voices in the Japanese narration of Thomas & Friends.
Bio
He is best known for voicing Taishi Ci and Zhang Fei from the "Dynasty Warriors" game series, Koji Sanomaru from "Great Teacher Onizuka", Oy Nyng and Haz Kaif from "Mobile Suit Victory Gundam", Dracule Mihawk from "One Piece", Sadaijin from "Soreike! Anpanman", and Griffin from "Quest for Camelot".
Voices
Trivia
Ad blocker interference detected!
Wikia is a free-to-use site that makes money from advertising. We have a modified experience for viewers using ad blockers

Wikia is not accessible if you've made further modifications. Remove the custom ad blocker rule(s) and the page will load as expected.