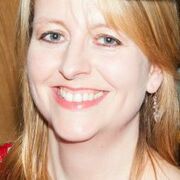 Helen Farrall (born Helen Eatock) is a professional screenwriter and storyliner who is currently an episode writer for Thomas and Friends. She was recommended to HiT Entertainment by her previous employers and they commissioned her to write five episodes in 2014 for the nineteenth season and wrote eight episodes in 2015 for the twentieth season, with only seven airing. She also wrote four additional episodes for the twenty-first season along with the other one that was not a part of the twentieth season.
She is currently pitching ideas to HiT Entertainment for a new pre-school children's series.
She has written for numerous other shows such as "Bob the Builder", "Doctors", "Byker Grove", "Children's Ward", "Grange Hill", "Bad Girls" as well as many more.
Episodes
Trivia
External Link
Ad blocker interference detected!
Wikia is a free-to-use site that makes money from advertising. We have a modified experience for viewers using ad blockers

Wikia is not accessible if you've made further modifications. Remove the custom ad blocker rule(s) and the page will load as expected.