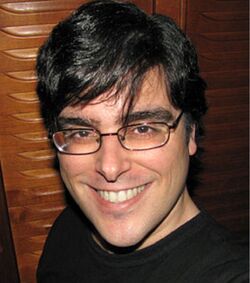 Guilherme Briggs (born on July 25, 1970) is a Brazilian Portuguese who provides Thomas and Friends. It was made from Thomas and the Magic Railroad.
He is best known voicing Marvin the Martian and Pepé Le Pew from Looney Tunes and Mickey Mouse and Pluto from Mickey Mouse Clubhouse.
Voices
Bertie (Thomas and the Magic Railroad)
"Welcome to the Steamworks, my friend!"

This article is a stub. You can help by expanding it.
Ad blocker interference detected!
Wikia is a free-to-use site that makes money from advertising. We have a modified experience for viewers using ad blockers

Wikia is not accessible if you've made further modifications. Remove the custom ad blocker rule(s) and the page will load as expected.