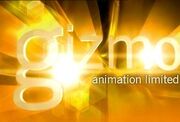 Gizmo Animation Limited is a graphics, design, and animation company. It provided the animation for many of the learning segments between the eighth and twelfth seasons of Thomas and Friends.
When Thomas and Friends went into full CGI in 2009, Gizmo no longer made contributions to the series.
The company has also animated the opening titles of other television shows like "Big Cook, Little Cook", "Finger Tips", and "Art Attack".
External Links