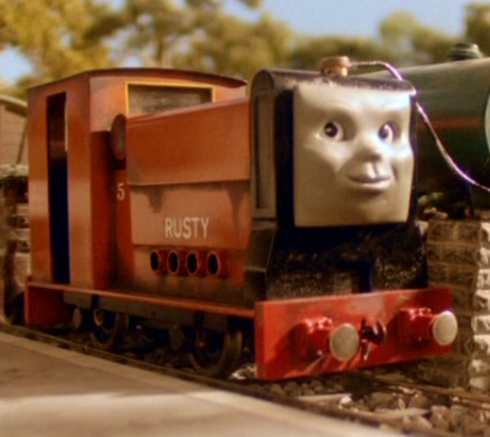 No higher resolution available.
There is no description yet. Add a description.
Appears on these pages

of
Well hello to you all!! I'm spacerobotv!.my name is john. Belle gallery for beauty and the beast...

Neon Toby Neon Bert Graffiti Gordon Bash Racer Percy Electrified Iron Bert Creature Samson...
File history
Click on a date/time to view the file as it appeared at that time.
Date/Time
Thumbnail
Dimensions
User
Comment
current
07:23, August 20, 2017
490 × 437

(385 KB)

SamTheTrainFan (wall | contribs)
Reverted to version as of 11:08, April 30, 2017
03:04, August 20, 2017
404 × 314

(230 KB)

Blahey70 (wall | contribs)
Reverted to version as of 20:28, April 27, 2017
11:08, April 30, 2017
490 × 437

(385 KB)

El Ieuan (wall | contribs)
Reverted to version as of 12:48, October 23, 2016
11:05, April 30, 2017
553 × 481

(608 KB)

ZipandZug (wall | contribs)
Reverted to version as of 10:24, April 30, 2017
11:04, April 30, 2017
490 × 437

(385 KB)

El Ieuan (wall | contribs)
Reverted to version as of 12:48, October 23, 2016
10:24, April 30, 2017
553 × 481

(608 KB)

ZipandZug (wall | contribs)
22:55, April 27, 2017
490 × 437

(385 KB)

Princess Silver (wall | contribs)
Reverted to version as of 00:32, April 15, 2017
20:28, April 27, 2017
404 × 314

(230 KB)

Walrus98 (wall | contribs)
Reverted to version as of 20:26, April 14, 2017
00:32, April 15, 2017
490 × 437

(385 KB)

Princess Silver (wall | contribs)
Reverted to version as of 13:51, April 14, 2017
20:26, April 14, 2017
404 × 314

(230 KB)

Fozzie30 (wall | contribs)
Reverted to version as of 13:22, April 14, 2017
13:51, April 14, 2017
490 × 437

(385 KB)

Princess Silver (wall | contribs)
Reverted to version as of 16:33, April 11, 2017
13:22, April 14, 2017
404 × 314

(230 KB)

Marian85 (wall | contribs)
Reverted to version as of 15:26, April 11, 2017
16:33, April 11, 2017
490 × 437

(385 KB)

Kaiketsu Zorori (wall | contribs)
Reverted to version as of 23:04, April 8, 2017
15:26, April 11, 2017
404 × 314

(230 KB)

Bunnie59 (wall | contribs)
Reverted to version as of 13:29, April 4, 2017
23:04, April 8, 2017
490 × 437

(385 KB)

Kaiketsu Zorori (wall | contribs)
Reverted to version as of 09:24, April 4, 2017
13:29, April 4, 2017
404 × 314

(230 KB)

Engine78 (wall | contribs)
Reverted to version as of 15:33, April 3, 2017
09:24, April 4, 2017
490 × 437

(385 KB)

TheIronEngine (wall | contribs)
Reverted to version as of 05:36, April 1, 2017
15:33, April 3, 2017
404 × 314

(230 KB)

Senior45 (wall | contribs)
Reverted to version as of 14:57, March 31, 2017
05:36, April 1, 2017
490 × 437

(385 KB)

Ddraiglas (wall | contribs)
Reverted to version as of 12:48, October 23, 2016
14:57, March 31, 2017
404 × 314

(230 KB)

Wattsj528 (wall | contribs)
Reverted to version as of 00:57, March 31, 2017
07:00, March 31, 2017
490 × 437

(385 KB)

TheIronEngine (wall | contribs)
Reverted to version as of 23:54, March 30, 2017
00:57, March 31, 2017
404 × 314

(230 KB)

Wattsj528 (wall | contribs)
Reverted to version as of 13:47, March 30, 2017
23:54, March 30, 2017
490 × 437

(385 KB)

Ddraiglas (wall | contribs)
Reverted to version as of 12:48, October 23, 2016
13:47, March 30, 2017
404 × 314

(230 KB)

Wattsj528 (wall | contribs)
Reverted to version as of 02:16, March 20, 2017
12:47, March 30, 2017
490 × 437

(385 KB)

TheIronEngine (wall | contribs)
Reverted to version as of 02:04, March 20, 2017
02:16, March 20, 2017
404 × 314

(230 KB)

Wattsj528 (wall | contribs)
Reverted to version as of 16:49, February 27, 2017
02:04, March 20, 2017
490 × 437

(385 KB)

TheIronEngine (wall | contribs)
Reverted to version as of 11:49, February 12, 2017
16:49, February 27, 2017
404 × 314

(230 KB)

Wattsj528 (wall | contribs)
Reverted to version as of 01:11, February 12, 2017 Best representation.
11:49, February 12, 2017
490 × 437

(385 KB)

TheIronEngine (wall | contribs)
Reverted to version as of 23:56, February 11, 2017
01:11, February 12, 2017
404 × 314

(230 KB)

Wattsj528 (wall | contribs)
Reverted to version as of 16:56, February 10, 2017 Best representation.
23:56, February 11, 2017
490 × 437

(385 KB)

TheIronEngine (wall | contribs)
Reverted to version as of 09:04, February 10, 2017
16:56, February 10, 2017
404 × 314

(230 KB)

Wattsj528 (wall | contribs)
Reverted to version as of 17:04, December 2, 2016 Best representation.
09:04, February 10, 2017
490 × 437

(385 KB)

TheIronEngine (wall | contribs)
Reverted to version as of 12:48, October 23, 2016
17:04, December 2, 2016
404 × 314

(230 KB)

CreamySoda (wall | contribs)
Another great photo! :D
12:48, October 23, 2016
490 × 437

(385 KB)

TheIronEngine (wall | contribs)
Metadata