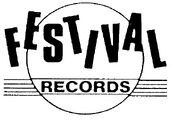 Festival Records, later known as Festival Mushroom Records, was an Australian music recording and publishing company founded in Sydney. They released the first and second seasons of Thomas and Friends on VHS and Betamax in association with ABC Video under their Festival Video label in 1987 and 1988.
ABC Video discontinued all six Thomas videos in 1991 and re-released them through Roadshow Entertainment that same year.
VHS
Ad blocker interference detected!
Wikia is a free-to-use site that makes money from advertising. We have a modified experience for viewers using ad blockers

Wikia is not accessible if you've made further modifications. Remove the custom ad blocker rule(s) and the page will load as expected.