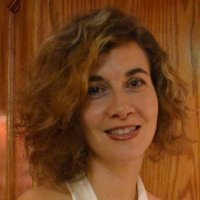 Elina Iskoz is a key lighter and compositor for Thomas and Friends at Jam Filled Toronto.
Trivia
He, Adam Beck, Chiara Gioncardi, Jukka Voutilainen, Alan Kennedy, Rob Silvestri, Dave Peacock, John Hasler, Albert Cohen, David Stoten, Dino Athanassiou, Hadar Shachaf Ma'ayan, Edson Matus, Jarosław Boberek, Ryan Quaglia and Jesse Lickman have all worked on "Gnomeo and Juliet".
External Link
Ad blocker interference detected!
Wikia is a free-to-use site that makes money from advertising. We have a modified experience for viewers using ad blockers

Wikia is not accessible if you've made further modifications. Remove the custom ad blocker rule(s) and the page will load as expected.