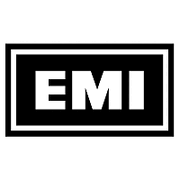 The EMI Group, also known as EMI Music or simply EMI, is a British multinational music company headquartered in London, United Kingdom. It was the fourth-largest business group and family of record labels in the recording industry and was one of the "big four" record companies. EMI Group also has a major publishing arm, EMI Music Publishing — also based in London with offices globally. The company was responsible for releasing some of the audio cassettes and CDs from both the Railway Series and TV series era.
Their Australian branch published Thomas and the Best-kept Station Competition and Surprise Adventures on both CD and cassette in association with ABC Music, both labels released most children's television soundtracks in Australia.
Cassettes/CD's
Ad blocker interference detected!
Wikia is a free-to-use site that makes money from advertising. We have a modified experience for viewers using ad blockers

Wikia is not accessible if you've made further modifications. Remove the custom ad blocker rule(s) and the page will load as expected.