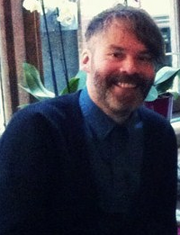 Davey Moore is an episode writer for Thomas and Friends. He has written a total of thirty-four episodes for Thomas and Friends; six for the seventeenth season, seven for the eighteenth season, five for the nineteenth season, six for the twentieth season and five for the twenty-first and twenty-second seasons. He also wrote the Thomas Around the World segments.
Other credits include "Chuggington", "Postman Pat", "Dennis and Gnasher", and many more.
Episodes Written
Trivia
External Links
Ad blocker interference detected!
Wikia is a free-to-use site that makes money from advertising. We have a modified experience for viewers using ad blockers

Wikia is not accessible if you've made further modifications. Remove the custom ad blocker rule(s) and the page will load as expected.