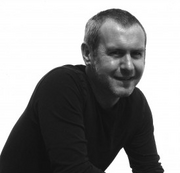 Dan Crisp is an illustrator who made the map in the 2015 book, the Story of Thomas the Tank Engine and provided illustrations, without receiving credit, for the 2015 edition of the Pocket Library series. He also provided the illustrations for the Thomas' Big Pop-Up Journey fold-out play book.
He has twenty-four years experience and has illustrated over seventy books as well as writing many more. He also works on advertising and greetings cards.
Gallery
External Links
Ad blocker interference detected!
Wikia is a free-to-use site that makes money from advertising. We have a modified experience for viewers using ad blockers

Wikia is not accessible if you've made further modifications. Remove the custom ad blocker rule(s) and the page will load as expected.