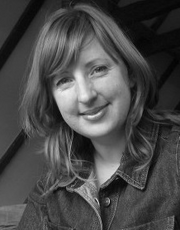 Corina Fletcher designed the Thomas' Big Pop-Up Journey book. She specialises in pop-up books and paper engineering. She has worked in the industry for over twenty years.
She lives near Lewes, East Sussex with her family.
"Welcome to the Steamworks, my friend!"

This article is a stub. You can help by expanding it.